2 Views0 Comments
As you're probably aware, Joe Biden's now been sworn in as the 46th president of the United States. You're probably also aware that the world collectively held its breath to see how things were going to pan out, but f...
80 Views0 Comments
We're gonna start this one with a bit of a trigger warning: if you've been blatantly lied to, this story might piss you off. Don't get us wrong, we don't know if there's anything specific in here, but we do know that ...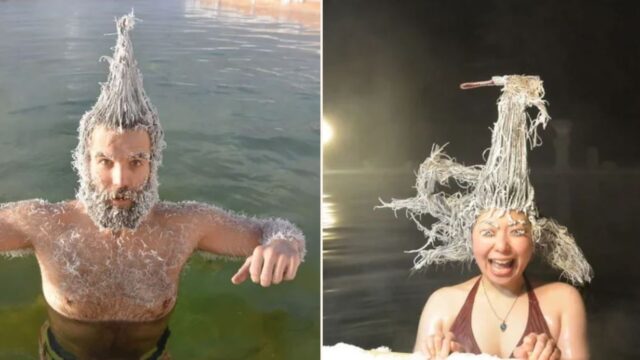 12.24K Views0 Comments
When it comes to rocking a styling look, there are loads of ways to get there. For those of you who are still lucky enough to have a full head of hair, it turns out that freezing your do is just as effective – if not ...
21.00K Views0 Comments
F**ken sleepovers are supposed to be one of the highlights of your young life. You're hanging out with your mates, you watch films, you eat pizza, you talk s**t; yeah, nah, in an ideal world, it's a f**ken blast. Unfo...
38 Views0 Comments
If there's one thing that's rife on the internet, it's bloody arguing. Yeah, nah, we know you thought we were gonna say p-rn or influencers, but we reckon with the proliferation of social media, trolls, and the abilit...
53 Views0 Comments
We've said this before, but we live in interesting times. And for once, we're actually thinking about the positive aspects of this. In a world where division is the rule, it's great to see a decision made that's desig...
5.67K Views0 Comments
When it comes to celebrities and TikTok, you'd probably reckon that some young whippersnapper has the market all sown up. Yeah, nah, the common truth is that TikTok is a young internet user's game, and it's no place f...
8.84K Views0 Comments
G'day you big bewdiful bloody legends. We come to you with a story today that is all about spanking your meat. Specifically, it's about a recent bit of internet science that saw people attempting to cook chicken by sl...
203 Views0 Comments
By all accounts, the one thing you don't want in your franger is a bloody hole. Yeah, nah, that defeats the entire purpose, right? Well, according to one company, the answer is 'hold our beer.' Galactic Cap reckon the...
1.50K Views0 Comments
Yeah, nah, we're not even gonna blurb this too hard. 2021 is here, and we all know that it's been a bit hectic. Whether it's the mutant COVID and the surprise three-day lockdown in Brizzo, Donald Trump inciting insurr...