6 Views0 Comments
Over the last week or so, the Unites States has become the bloody epicentre of the Coronavirus, and the state of New York has been hit particularly badly. Yeah, nah, the virus is running rampant in the big apple, and ...
5 Views0 Comments
As we've come to find out over the last few weeks, bloody humans are an innovative bunch when it comes to finding ways of entertaining themselves during a lockdown. Deadset, for those of us who'd normally be occupied ...
4 Views0 Comments
If you're a young whipper-snapper, you were born yesterday, or you've been living under a rock since the internet was invented, you might not know how risky it is to ask random strangers on the internet to Photoshop y...
8.21K Views0 Comments
As you know, the art of the haircut is a pretty f**ken specialised one. Deadset, unless you're just chopping it all off with your own set of clippers, you really want someone else staying on top of that s**t for you. ...
5.44K Views0 Comments
Yeah, look, despite the stereotype of them being a bunch of dusty old grandpas, scientists aren't actually as boring as you'd think. Yeah, nah, some of them even act like real people and have real human interests. Dea...
108 Views0 Comments
For some of us living in the western world, the idea of having to live with the threat of virulent illness, quarantine, and general chaos can be a bit much to take. Don't get us wrong, we know the introverts out there...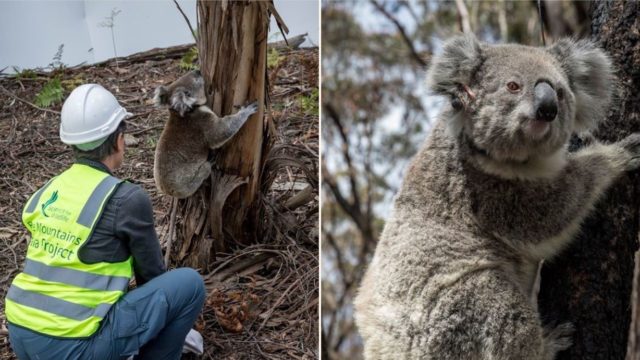 2.06K Views0 Comments
Now, we know that for some of you the bushfires are lost somewhere back in history with the invasion of Area 51 and dunny roll, but for plenty of critters – and people – the devastation has turned the world upside dow...
27.20K Views0 Comments
Bloody drones! We might be wrong, but we're pretty sure we've covered 'em on here a few times. We know we definitely did when the yanks chucked a flamethrower on one, but we reckon this is a pretty f**ken novel use of...
30.52K Views0 Comments
Hematomas. If you're a fan of bloodsports and fisticuffs, you're no doubt familiar with these hardcore f**ken lumps, but for the uninitiated, they're a huge friggen' swelling that erupts on the human body when the wal...
15.08K Views0 Comments
We've all heard the saying 'the customer is always right,' but unfortunately, it's one of those things that just isn't true. We don't know when it got popularised as an idea, but it's a crock of s**t when you think ab...