3 Views0 Comments
Funnily enough, despite all the awesome f**ken critters we tend to cover here on Ozzy Man Reviews, it's just occurred to us that we haven't really spent too much time covering one of the coolest of them all – the f**k...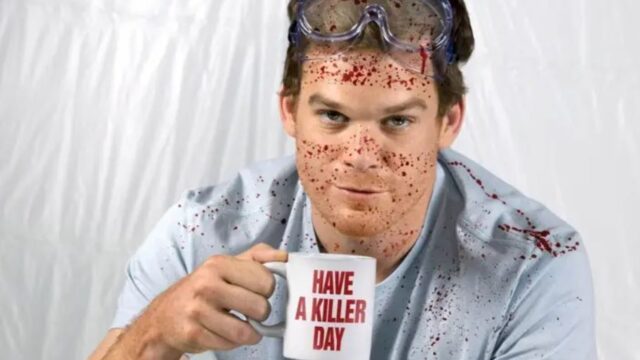 8 Views0 Comments
For plenty of people around the world, bloody Dexter remains one of the greatest shows they've ever had the pleasure of watching. Yeah, there are some reservations about the way the show ended, but by and large, the s...
8 Views0 Comments
We reckon that if you're here there's a pretty bloody good chance you know all about Jackass. Deadset, it's not as if they're relative unknowns. Yeah, nah, the veteran daredevils have been at it for years, and even if...
50 Views0 Comments
As you know all too well, the world takes all bloody types, and as long as you're not hurting anyone, we're happy to go along with that here at Ozzy Man Reviews. Don't get us wrong, we might still think you're a silly...
31 Views0 Comments
Rightio, ya big bloody bewdiful b**tards, we've been pretty quiet about it, but we're pretty f**ken stoked that Australia's just secured its third Olympic games. Yeah, nah, as you probably heard, they're going to be h...
40 Views0 Comments
Lately, there's been a bit of talk around the Ozzy Man offices that a fairground video is in order. Well, this latest story is gonna do sweet f**k-all to dispel that notion. Fortunately, no one's been hurt, but you ca...
33 Views0 Comments
As you know, the world of Game of Thrones (and we're not talking about Westeros here) is divided into two kinds of people: book wankers and television show wankers. Of course, neither is having a great deal of fun at ...
38 Views0 Comments
Rightio, much has been said about sharks, and we're probably responsible for a f**ken tonne of it. Yeah, we'll wear it, we feature sharks a lot on this site, but that's only because we have several keen interests here...
39 Views0 Comments
F**ken sleep! For some people it's an elusive bigger that never seems to come when they need it. For others, it's a pain in the arse that stops them being productive. Finally, for some people, it's just that thing you...
65 Views0 Comments
F**ken Bigfoot! Deadset, it seems like it's been ages since we've seen a good (or at least entertaining) claim about Bigfoot, but fresh footage out of Michigan in the United States reportedly shows old mate going abou...