Check Out This 106 Year Old 'Perfectly Preserved' Fruitcake Found In Antarctica
OK, stop judging, we've all experienced that moment when you come home smashed from the pub, absolutely fanging for a feed.
You know you've looked at some sort of blurry shape that smells vaguely reminiscent of food through one squinting eye and thought, 'does this look edible? How about this? I'm pretty sure it's still good. Ah, who cares, I'm gonna feel pretty ratsh** in the morning anyway…'
Admit it, you've probably eaten some pretty questionable stuff in that sort of state. We all have.
But no matter how old the dodgy snag, leftover Chinese or stale pizza slice you ate happened to be, it's not got a bloody thing as the old as sh** fruitcake just found at Robert Falcon Scott's Cape Adare site in Antarctica.  Amazingly, the kiwis who found it said it was 'perfectly preserved'.
Yes. That Robert Falcon Scott. Better known as Scott of the Antarctic, the intrepid explorer who was historically beaten to the South Pole by Norwegian explorer Roald Amundsen, the speed demon of the frozen waste.
If you know your history, you know he died of starvation and exposure only 20km from a supply depot on March 29, 1912. If only he'd taken the fruitcake with him and not left it back in the hut!
The last leg of the trip – performed with the obviously infuriating knowledge that some jammy Norwegian git had made him look silly – left him man hauling his own sledge in the cold-as-sh** Antarctic clime. It was hard, hard yakka that resulted in the death of five men.
He still kept a stiff upper lip even then. His last words were:
Every day we have been ready to start for our depot 11 miles away, but outside the door of the tent it remains a scene of whirling drift. I do not think we can hope for any better things now. We shall stick it out to the end, but we are getting weaker, of course, and the end cannot be far.

It seems a pity, but I do not think I can write more.

R. SCOTT.
The Camp Adare site is being rebuilt by the Antarctic Heritage Trust and the fruitcake will be returned when work is complete. This is how it looked after a mere 106 years had passed: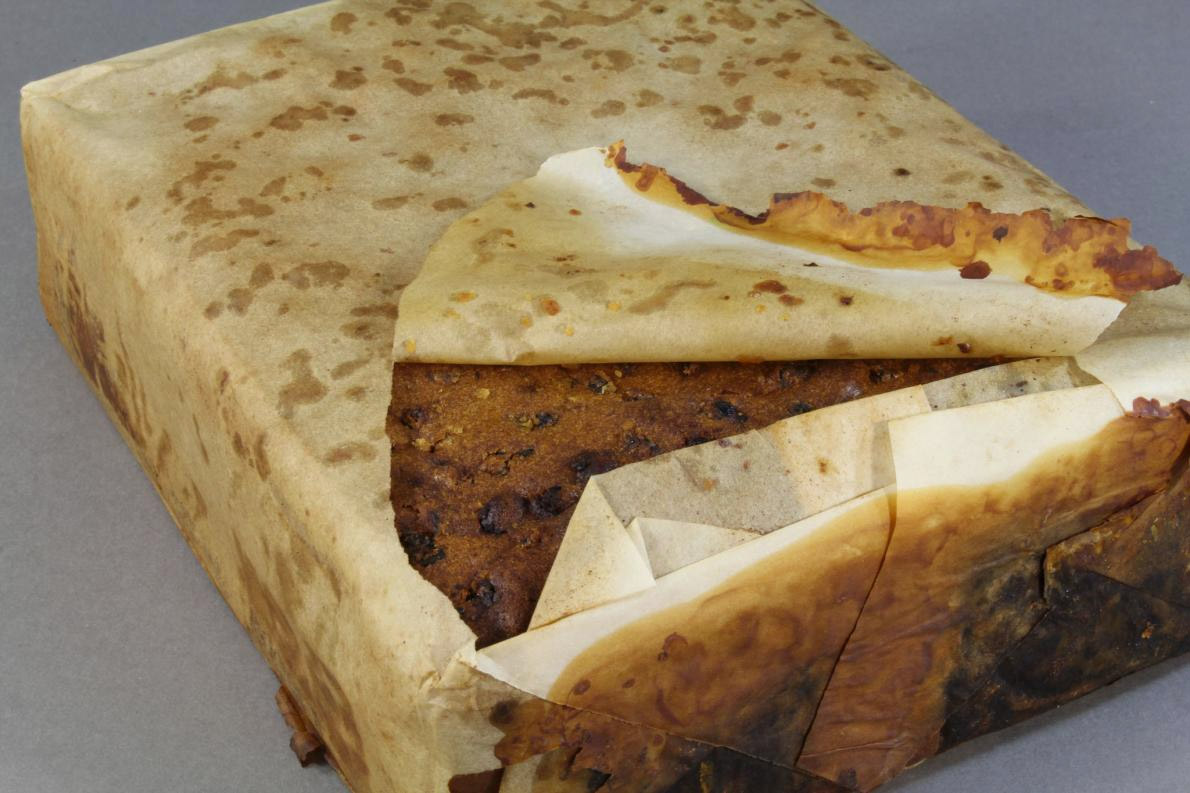 Provided some drunken historian doesn't take a bite after a night on the sauce.