Legendary bloke builds a 'glitter bomb fart trap' and filmed parcel thieves going to Destination F*#ked
The world is cruel as f**ck at times. So much so that one cannot simply order something online and have it delivered to their porch without some shifty c**nt stealing it. But, the world can also fight back, and Mark Rober has led the charge with a glorious return fire to the package stealing thieves of this world. They say revenge is a dish best served cold, but in this case add an over-engineered delivery device, the finest of glitter, a fart bomb and a cheeky camera to catch those a**holes in the act. Bravo Mark, bravo. You have our play of the bloody day and it is seriously worth a watch.
Mark Rober was an ordinary bloke with a penchant for making crazy sh*t and these silly thieves did not know who they were dealing with. But deal with him they did. They stole a package from his front doorstep, got caught on security camera and when the police wouldn't deal with it…Mark stepped up.
Like Gandalf he has lifted his staff, slammed it into the ground and yelled 'you shall not f**king pass!'. But he spent time, effort and countless hours getting this right. And the internet thanks him.
It is an absolute mouthful but lets break down the device in dot form to admire it.
He built a device, dressed up as a regular parcel… with delivery barcode/stickers and all. Attention to detail second to none with a cheeky Home Alone reference in there. Massive style points here Mark you legend!
A GPS alert for when the package had left the vicinity.
Packed full of the finest of glitter and firing mechanism to spray the 'victim' with more glitter than a dodgy strip club.
Add to the pain a Fart Bomb spray with automated motor to fire it off five times. Engulfing the 'victim' in one of the sinfully worst smells known to man. Working wonderfully in contrast with said 'fine glitter'.
And last but not least hiding four wide angle phones in the package to film the entire event when it happened. So not only did he give us the great 'equalizer' against f**kwits who steal from you, he filmed it and put them on the internet.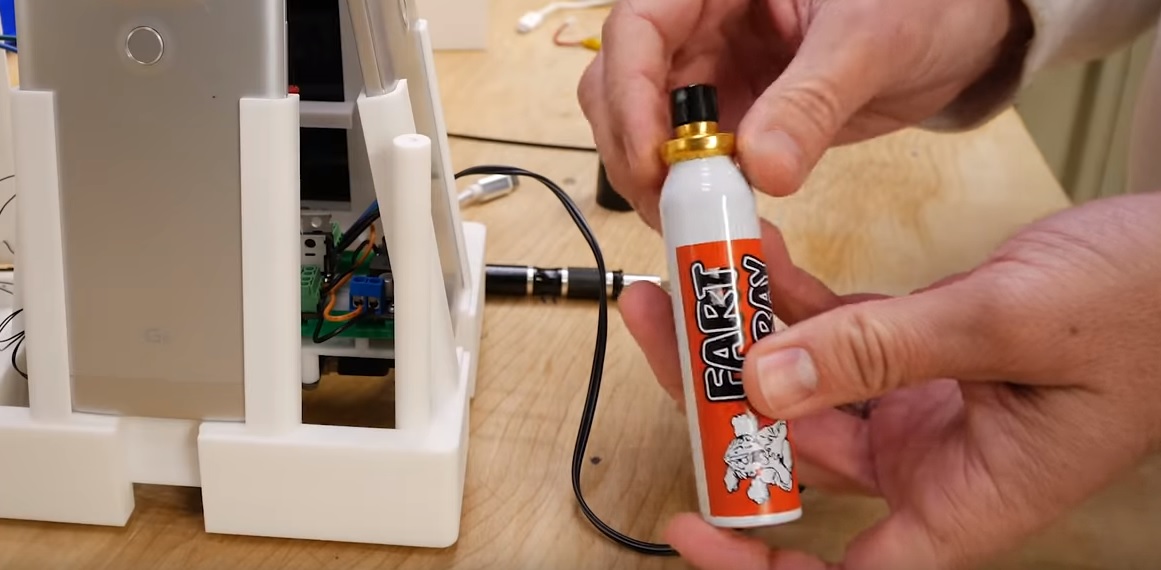 The crossbow changed warfare but if this was made commercial, holy sh*t Batman would it fly off the shelves. It is a work of revengeful art that Q from f**king James Bond would be proud of.
The video goes through the geekery of the build, but then gives us the wonderful payoff of this device in action. And the reactions are priceless!
From confusion, to shock and disgust. But to my personal favourite…respect. To the one bloke who kept the package to admire it and the craftsmanship, you have given a bit of humanity back to the tricksy thief brand. And the only one of the bunch who with a bit of work and community service, we might be able to look at, as not a complete c**t.
It is scary that in this day and age we can't leave a package unattended. But even in the darkest of nights, the sun will rise again. You cheeky a**holes got what you deserved. And in the words of Kevin Mccalister… 'Keep the change you filthy animal!'
Once again Mark, you're an absolute beast and we applaud you again. Watch the VIDEO!