Bloke Attempts To Rob MMA Gym At Gunpoint, Gets His Face Smashed
This has to be one of the dumbest robbery attempts in recent history!
A class at Defiant MMA in Burbank, California was interrupted when an intruder burst into the gym and attempted to hold it up.
MMA fighter and instructor, Jacobe "the Problem" Powell's instincts immediately kicked in and he knocked the gun out of the would-be robber's hand before pinning him to the ground and keeping him there until police arrived on the scene.
In the aftermath, evidence of a struggle was all over the suspect's face and he had to be taken to hospital and treated for facial injuries before being charged with attempted robbery.
Speaking to reporters after the suspect had been arrested, Powell had this to say: "My instincts kicked in, and I used my judo training to go ahead and subdue him. [I] got the weapon away from him before the cops arrived. One of the guys here that was training and I just subdued him until the police showed up."
The question on everybody's minds was why the hell he thought it was a good idea to rob an MMA gym in the first place: they aren't really cash businesses as most gyms charge monthly membership fees which are normally paid via direct debit, meaning there's not going to be a lot of money floating about.
It's almost too obvious to even bother stating but an MMA gym is clearly gonna filled with people who have good self-defence and combat skills.
Here at Ozzy Man Reviews, we see our fair share of stupid sh*t but one is right up there on the dumb-scale. Could you think of a stupider target for a robbery?
I spent way too long pondering that question and could only think of two: 1) A gun store, and 2) A police station. After that, I'd have to go with MMA gym! Good going, buddy!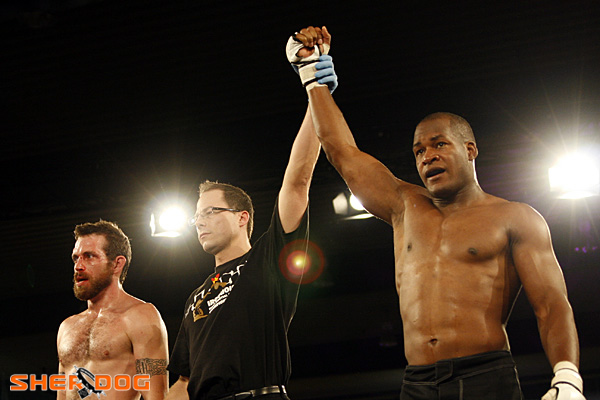 CHECK THIS MADNESS OUT:
IMAGINE HOLDING THIS BLOKE UP: