Five Year Old Draws Picture Of Mum On Her Period
The Renaissance period. The Neoclassical period. The Abstract period. And now, the Period period.
Julian Rohleder is a five-year-old who boy who, like most kids, likes to draw.
And, like most kids, he's inspired by what he sees.
Playgrounds. Pets. Other kids. Mom's menstrual cycle.
You may be thinking the simplistic use of lines and colouring is simply a reflection of Julian's primordial desire to return to his origin. An expression for all humanity's need to feel safe and protected – or, maybe you think what the rest of us are thinking, 'That's gross.'
But his mother, Penny, laughed it off.
"When I first saw the drawing and realised that it included my period, I was in hysterics. It was such an innocent, honest thing for a young child to come out with." she said.
So what inspired the young artist? Apparently his mother was taking blood-thinning medications due to a pulmonary embolism she suffered last year. As a result, she had to act quickly when Aunt Flow came to visit and ended up changing her pad in the only bathroom in the house. The math adds up.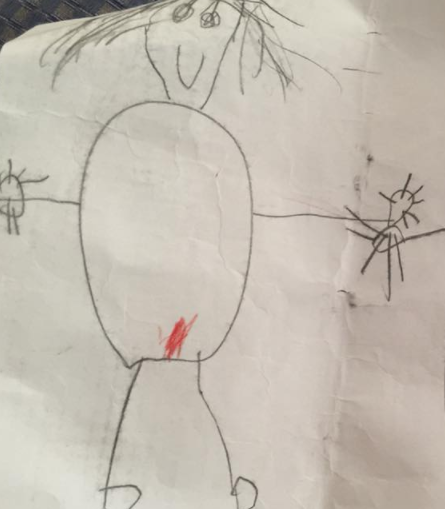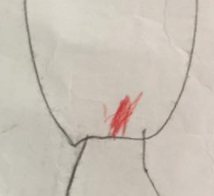 Penny was quick to reply on social media that this not a common occurrence, and that she's proud her son is willing to be so direct and honest.
Does Julian have a future as an artist? It's hard to say this point. He's definitely got some childhood drama going for him , which could be useful. But for now, we're just glad the incident didn't lead to a Jackson Pollock inspired painting.
H/T: Unilad