Idiot Decides To Dress Up In A T-Rex Costume To See How An Alligator Would Respond
For a while now people have been doing crazy stuff in a Tyrannosaurus Rex costume with hilarious results.
Even every day activities are a lot funnier if someone is dressed up as one of those pre-historic dinosaurs. From gardening to pranks to extreme sports – this seems to be one of the only costumes that has been constantly funny for the better part of a year now.
But with all fads and trends, people tend to partake in more extreme activities to make sure the entertainment value remains high. From what I've heard about the costume it's bloody hot inside and damn near impossible to see, which makes the stunts even more dangerous.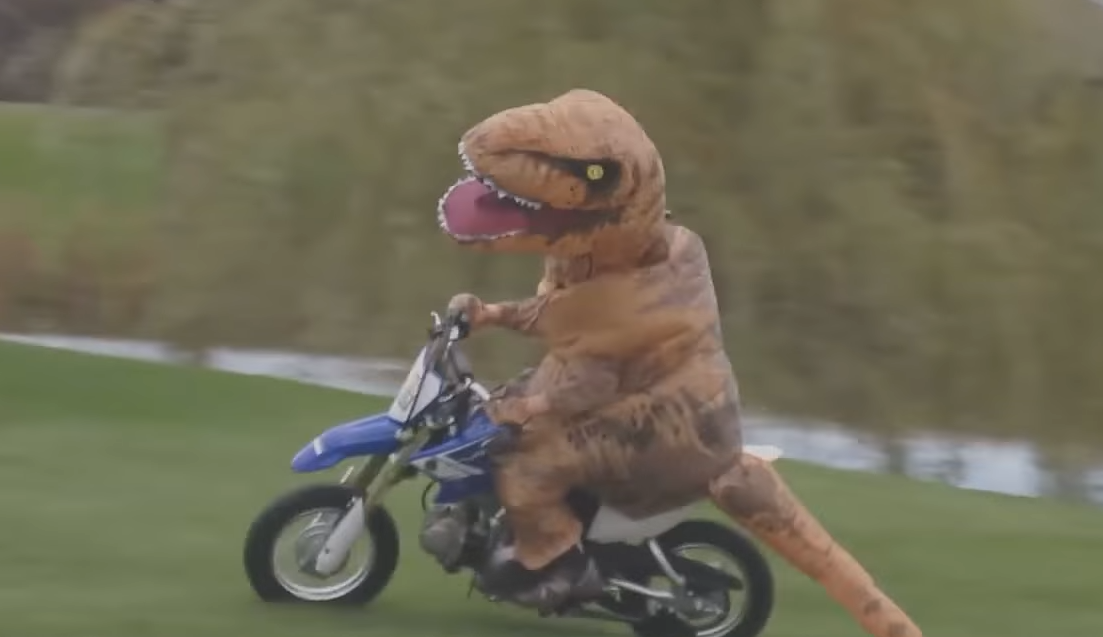 I've seen lunatics in the T-Rex costume riding dirt bikes, and even trying to complete the American Ninja Warrior course. But the guy in the video below takes the insanity to the next level. He is doing something that would normally get you killed without the costume. What this idiot has decided to do is tease and play with a massive alligator while in the costume.
Later on the 35 year old man had said that he couldn't really see in the outfit and that if the alligator had come out of the water hew would have had a "bad day". No shit mate!
I can imagine being the alligator probably thinks the T-Rex looks more delicious than the chicken he is being fed!
Watch the video below:
https://www.youtube.com/watch?v=W8B_eGMB79I