Royal Caribbean Cruises have just opened up a f**ken mint private island
There are probably times we've all dreamed of being able to escape to a private island somewhere in the middle of the ocean where we can just get away from it all. Somewhere we can forget the stresses of modernity and daily routine of traffic, emails and work commitments. Unfortunately, for most of us, that's been a pipedream for far too long. That sad fact is no doubt exactly what Royal Caribbean is hoping to exploit with their new Private Island…
For those of you who are into holiday cruises, this is no doubt going to be the kind of thing you'll absolutely love.
Let's be clear, though, the 'private' part of the island's advertising is probably a touch over the top.
Really, it's more of an exclusive.
It's an island open to cruise passengers.
Of course, that doesn't make it any less grouse.
Located right in the middle of the Bahamas on an idyllic stretch of sand, palm trees and sapphire blue shores lapping at your feet, it's also f**ken decked to the balls with extras.
Check out this description from Royal Caribbean's website…
"This isn't vacation days spent. This is bragging rights earned with one-of-a-kind ways to thrill and chill, all in the same day. Like conquering the tallest water slide in North America, and snapping a shot from 450 feet up in a helium balloon. A drink at the swim-up bar in the Bahamas' largest freshwater pool. Or a taste of Bora Bora in the only private overwater cabanas in the Bahamas. This is Perfect Day at CocoCay – only on Royal Caribbean."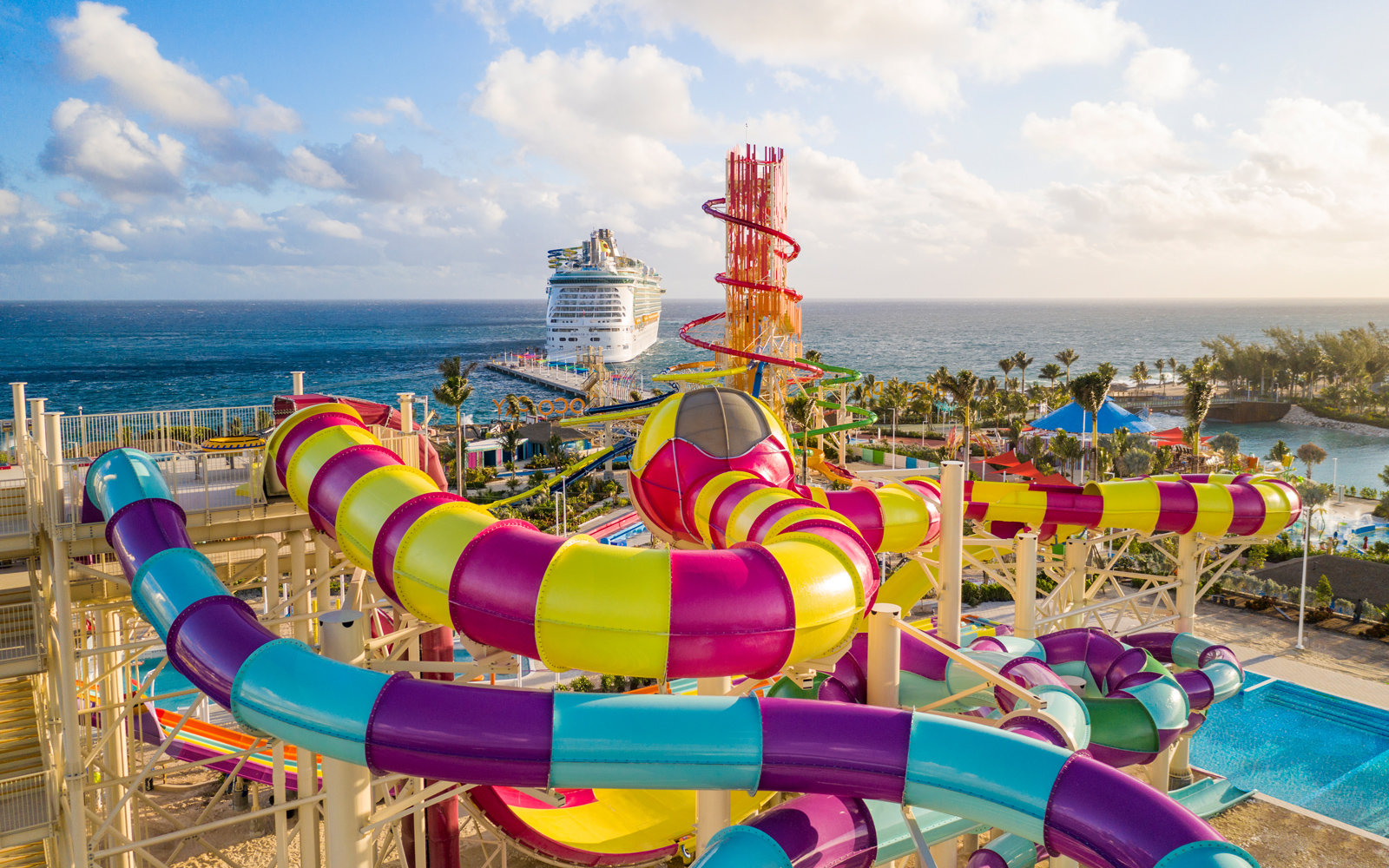 There's not just one waterslide there, but.
Yeah, nah, they've got thirteen of the f**kers, a zipline course, and tonnes more.
If things go well with Perfect Day, and global warming doesn't sink its sorry ass before it even opens, Royal Caribbean plans on opening more – including one in Ozzyland!
Final thought: Look, it might not be truly private, but it looks pretty f**ken shmick, so we might be keen to grab a conch shell and start living out a life far from the rigours of civilisation. Just do us a favour. Don't get so carried away with your pig-hunting that you f**ken murder Simon. He's a bit strange, but he doesn't need to die. Not really.
Just in case you missed it, here's one of Ozzy's latest commentary videos…Ozzy Man Reviews: Quickest Dog Ever
Video Link: Royal Caribbean Blog