Hundreds Of Models Pose Naked To Promote Positive Change
Recently, a group of people went completely starkers is New York's Time Square. Usually if you saw one naked guy walking down the street in New York, it'd be a mentally ill homeless person, but when you see nearly 200, you know something else is going on.
The event was part of a public art exhibit dubbed "Body Notes" and was arranged by artist Andy Golub. It featured, literally, a bunch of naked bodies with nothing but body paint, and notes written on their stomachs (I see what you did there Andy).
There seemed to be some disagreement about what the exhibit was about amongst the models. One participant stating "you're supposed to be comfortable in your own skin and that's what this is about."
Another explains the story of how she and another model were painted by Golub in 2011, and promptly got arrested after entering Time Square. After the arrest, they quickly figured out that there was technically no law actually preventing people from going naked in Time Square, and BOOM – the nude body painting scene exploded in New York.
6 years later, that's 200 people butt-naked in the middle the US's largest city, home to over 8 million people – more than the entire state of New South Wales.
Meanwhile in Queensland, it's still technically illegal for a woman to sun bath topless at the beach, and you can forget going starkers. Oddly, the state with arguably the most suitable climate for a skinny dip in the ocean, is the only state where you still risk being slapped with a fine for doing so. Clearly those writing Queensland laws were a little more prudish than those across the Pacific.
Golub himself believes that "If people are uncomfortable with nudity, they should see more of it."
It leaves us all wondering why the hell we care so much, or if we do at all.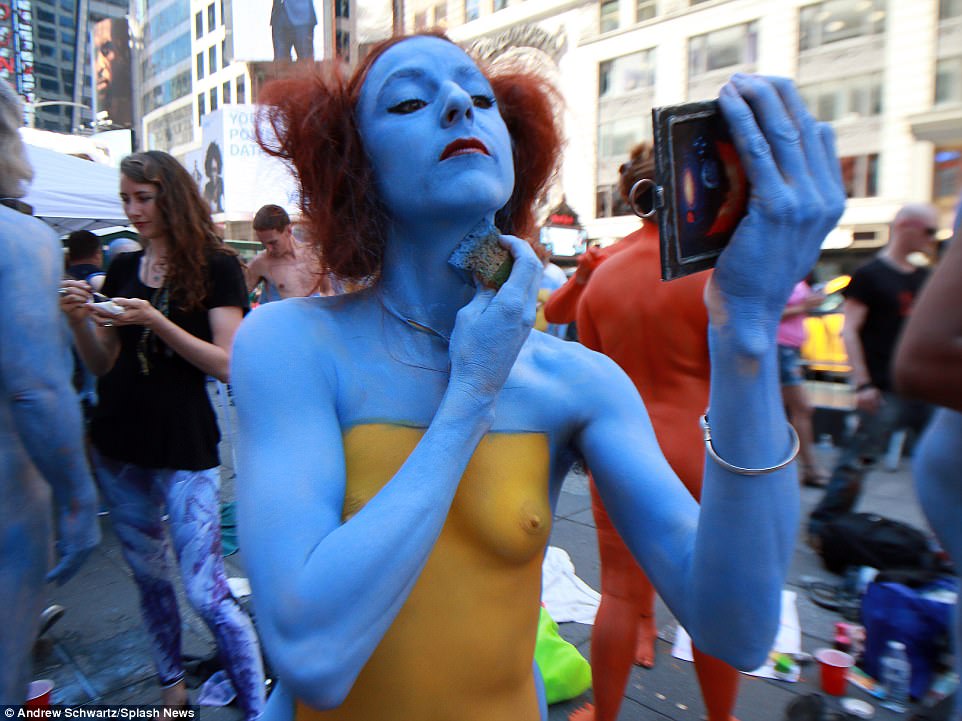 You can catch some of the action on the player below:
H/T: Daily Mail