This Hospital is offering instant six-pack surgery and it's pretty f**ken weird
Everyone knows that a six-pack is bloody awesome. You crack it out of the fridge, you down the stubbies and you chill the f**k out while you blast some tunes and talk s**t with the missus. If you're anything like us, one of the things she might turn her attention to during this convo is the fact you no longer rock a fine set of abs like you used to. Of course, some of us have never rocked any six-pack other than the cold one full of the nectar of the gods, but with a Thai surgery offering 'instant six-packs', it's never been easier.
Obviously, we're heading to the previously advertised Thailand for this story. That's where the Masterpiece Hospital is pioneering a new way to give people cosmetic abs that look 'f**ken grouse.'
But, there is a caveat, it's not for everyone.
Yeah, nah, it works best if you're already working out but struggle to shift the belly-fat that stops you having a washboard stomach.
"In order to naturally get a six-pack, one needs to work out as well as get lean. Most of our clients come in with a lot of muscle, they just want to save themselves months of leaning down," Hospital CEO and surgeon Raweewat Maschamado said. As the hospital's parting these customers from their chunk, it's also parting them from about $2,900.
If you're wondering what the process is like, Masterpiece Hospital do things a little differently. Most cosmetic surgeons pop silicone implants in to create a fake six-pack, but these buggers actually etch out 'abs' on a patient's stomach and remove fat around the abdomen.
Apparently, this makes them look way better than the average ones. Naturally, the hospital says it doesn't hurt, but if you have a look at these photos, you can make your own mind up about that.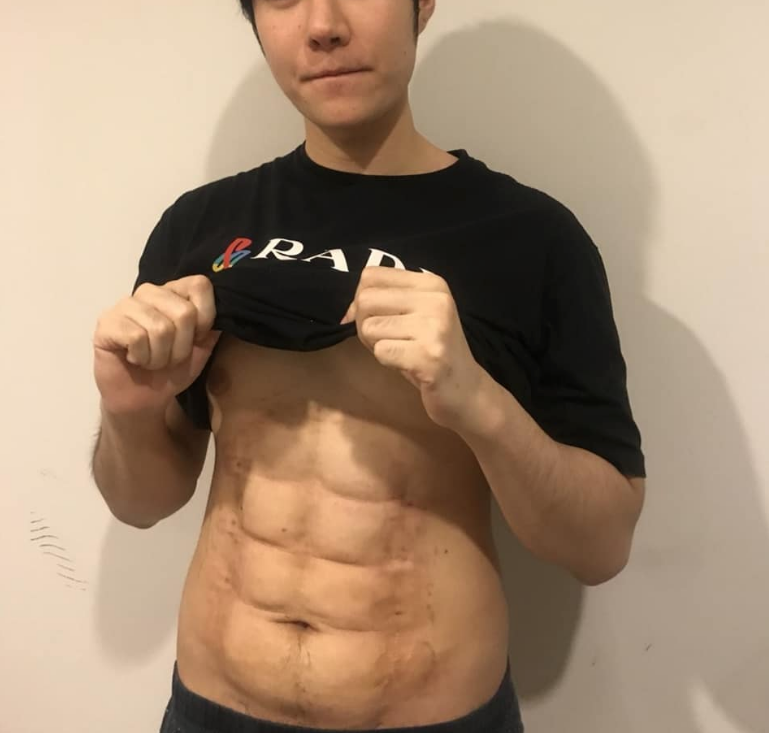 Final thought: As alluded to above, if it's a straight choice between a cold six-pack and surgery for the sake of a washboard stomach, we're taking the beer every time. That, obviously, explains why we have full cartons and not just six-packs!
Just in case you missed it, here's one of Ozzy's latest commentary videos…Ozzy Man Reviews: Hobbs and Shaw Trailer
Video Link: Masterpiece Hospital
H/T: LADBIBLE.