Tennis Match Disrupted By Couple Having Loud Sex
I don't mind watching a good game of tennis every now and again. However I have noticed recently that the women (and sometimes the men) like to grunt and moan when they hit the ball.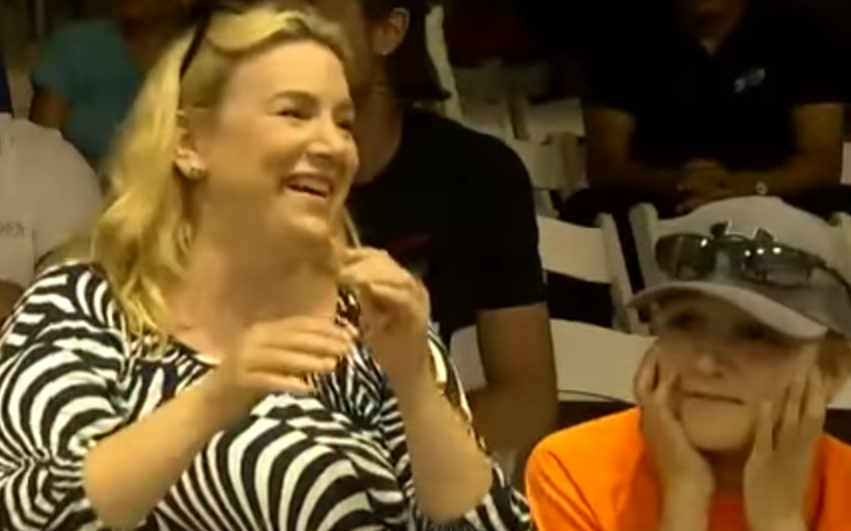 It's gotten to the point that if you are in a different room and hear someone watching the tennis and there's a few grunters and moaners involved, it's easy enough to mistake it for a porno sesh. Recently I got accused of broadcasting one of my fav home videos at a kid's party when all I wanted to do was f*cken catch up on some Wimbledon but thats a story for another day.
All kidding aside in a tennis match this week between Frances Tiafoe and Mitchell Krueger at the Sarasota Open was temporarily interrupted by the sounds of some f*cking.
Much love to the couple with the windows open across the way! Sounds like you guys had a good time!@SarasotaOpen

— Mike Cation (@MikeCTennis) April 19, 2017
@mitch_krueger @FTiafoe Mitch…when you went to the chair to get the ball, I legit thought it was coming from your phone.

— Mike Cation (@MikeCTennis) April 19, 2017
Both men stop playing and look rather puzzled, as they are pretty sure there isn't a mixed doubles game going on in the next court over. So the sounds must be real. The commenter reckons someone is watching it very loudly on their phone. He says: "Well, that is the most bizarre situation. I don't know how to put this, folks. Someone's phone went off in the stands…and it was an adult video."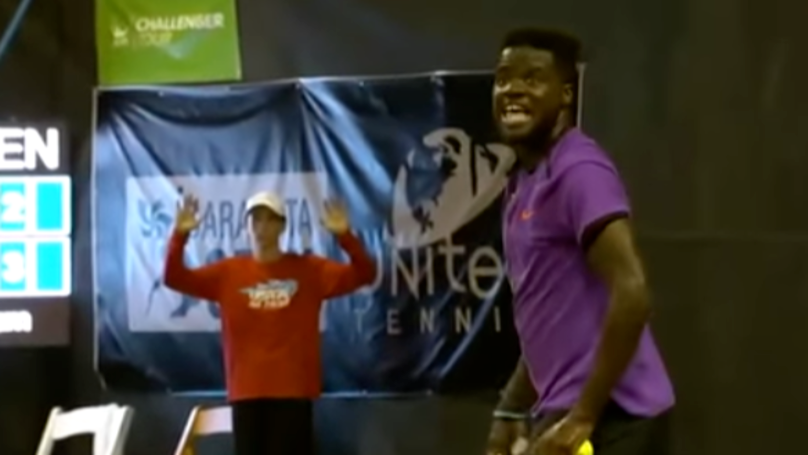 If it was someone in the crowd, you'd think the sound would stop pretty fast, but it kept going.
"I can still hear it. It's still going," play-by-play commentator Mike Cation said in disbelief as Tiafoe prepared to serve in the second set against Krueger.
It turns out that a couple in a nearby apartment is going at it like they were hitting balls of a different kind. It turns out the apartment is even across the lake! Player Tiafoe can also still hear it and steals the show by pausing play to shout: "It can't be that good."
Now I don't think I can watch tennis at kids parties anymore!
Check out the video here:
H/T: LadBible