Some of the "best" worst tattoos on the Internet
Providing it's not your own tough sticker, there's plenty to love about a sh*t tattoo. Whether it's terrible because of poor spelling, dodgy drawing or sheer why-the-f**k-would-you-get-that-tattooed-on-ness, a dodgy tat can provoke chuckles in even the most dire of circumstances. With that in mind, I give you more of the worst tattoos on the internet…
Right, we abso-f**ken-lutely have to start with this bad boy. Some poor b*stard has spent hours trawling Google for the perfect tat featuring Batman's rogues gallery. The original is, in all fairness, a bloody bewdy. It's packed with vivid renditions of some of the most violent villains there are. The replica has included everything it could to make sure it's just as authentic. Including the ferocious Nipple-Man. F**ken gold!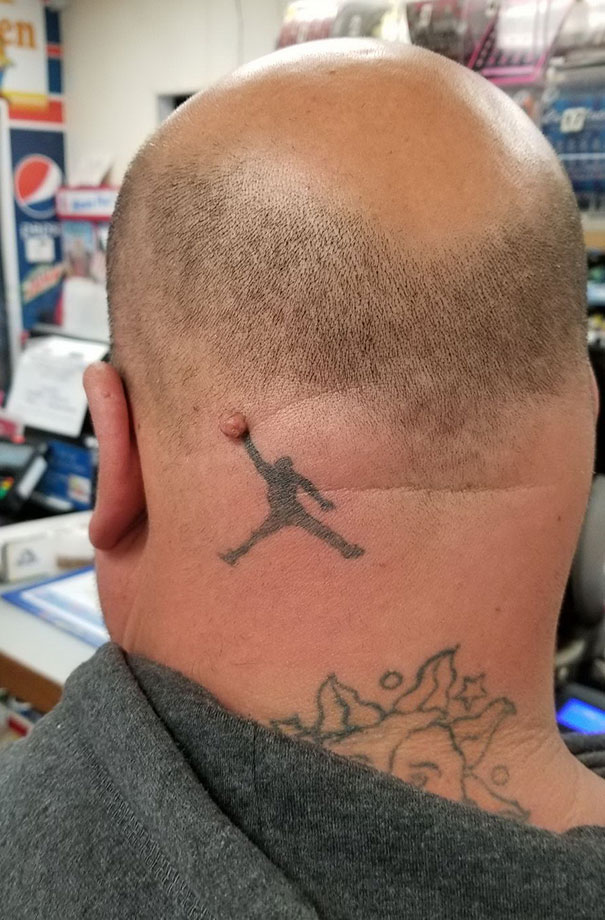 Ever been on a long flight then woken up to see some freakishly old-timey strongman looking mofo staring at you like you're a shakeweight he's just about to punish. If so, then you might have been behind this terrifying head.
The story's become so prevalent in the cautionary tales surrounding tattooing that dodgy Chinese lettering is almost an urban myth. That said, some people still feel the need to get Chinese lettering. I'm not sure why. Maybe it's to help them remember their favourite order at their local. But when did the Kan-tong Cookery start serving turkey sandwiches?
This one has to be the result of passing out drunk around your mates. If your mate's have a tattoo gun, that has to be one of the worst ideas ever, particularly if you've shared laughs around the concept of 'dog-tits' earlier in the evening.
Finally, to really drive home the notion of 'why-the-f**k-would-you-get-that-tattooed-on-ness', have a look at this one of Ronald McDonald and consider the fact that not only did someone have to come up with the idea itself, they had to have it drawn up, preview the finished image and then sit there while someone else tattooed it onto them. This took more than one person!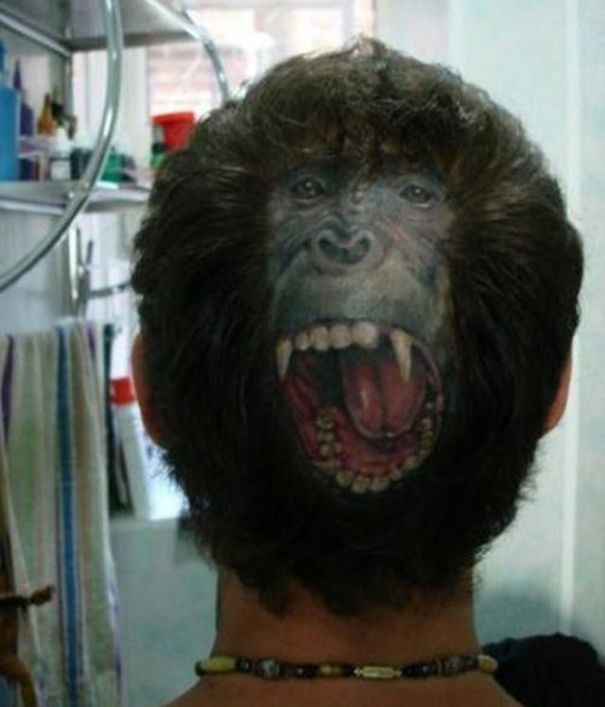 Final thought: Thankfully, there are no boundaries to human stupidity or a limit on the number of bad tattoos on the internet. I really recommend you go through the link and look at the sheer number of dodgy, dodgy tattoos.
Just in case you missed it, here's one of Ozzy's latest commentary videos…Ozzy Man Reviews: Ghetto Mario.
H/T: Bored Panda.