Bloke Turns Real Life Into Grand Theft Auto Game
I've played my fair share of GTA, and I'm sure most of you are familiar with intentionally driving on the wrong side of the road, getting into car crashes, yanking people out of cars to steal them, and shooting prostitutes with a shotgun.
Well some man in Denver called Ryan Stone has done the unthinkable – he went ahead and did it all in real life (except killing the prostitute with a shotgun).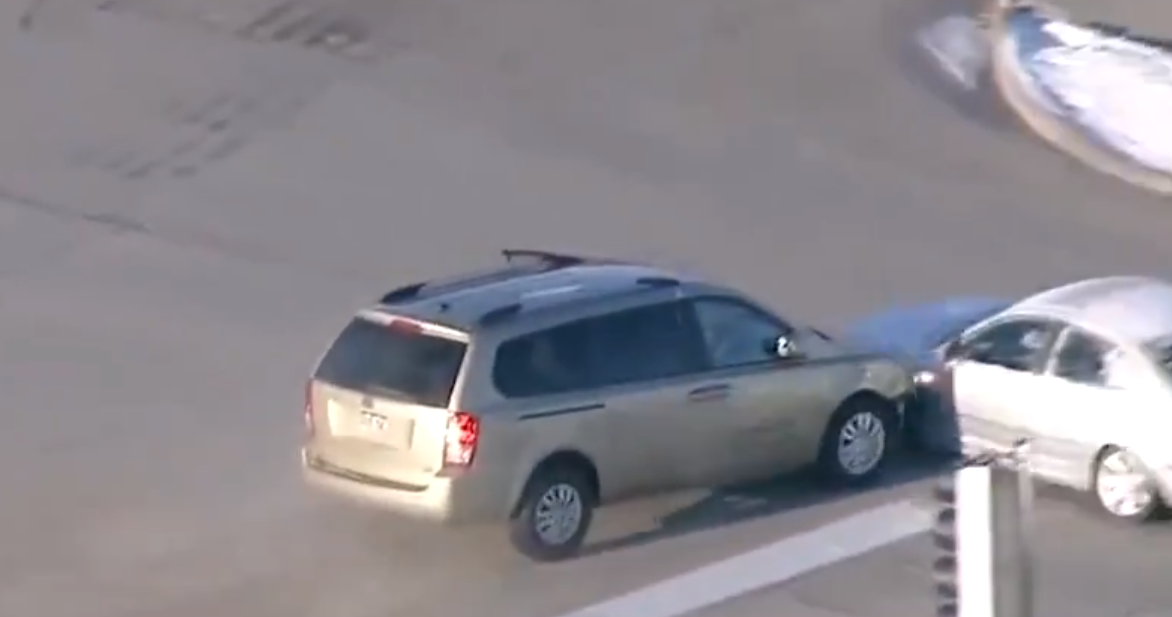 The video starts with a well-developed car chase (you can tell because there is a helicopter chasing the car at this point). The car stops, a man gets out and runs over to a van, yanks out the driver, the passenger gets out and starts screaming, and the man jumps in and takes off. It's all very GTA right off the bat, and he is probably already on 3, maybe 4 stars.
He then proceeds to drive off road for a bit, and then go on the wrong side of the highway, crash into a few more cars, and yank at least one more person out of their car, and you guessed it – steal that car too. He is obviously really desperate to get away but would definitely be a bit shaky after all those car crashes.
Of course he gets captured in the end. The man was sentenced to an incredible 160 years in jail, and will likely become eligible for parole after 75. He was convicted of 18 charges including attempted manslaughter, first-degree assault and child abuse.
The first car he stole had a 4 year old boy bucked in the back seat, but after all those other charges, this seems a little trivial. He also hit a police trooper at 90 mph, whose leg was shattered in 20 places.
Check it out here:
H/T: Reddit