Instagram Models banned indefinitely from Major League Baseball after distracting players with their "assets"
Alright sports fans, we got another story coming to us live from Major League Baseball in the US. My favourite kinda sports story, the one's where no one is talking about their balls as such, but more about the fans getting loose and misbehavin' like a cheeky red-headed step-child who's been left outta the family Christmas photo.
Let me set the scene, Game 5 of the World Series, bottom of the seventh innings, Houston Astros versus Washington Nationals.
Footage caught by fox shows Astros pitcher, Gerrit Cole, taking the mound.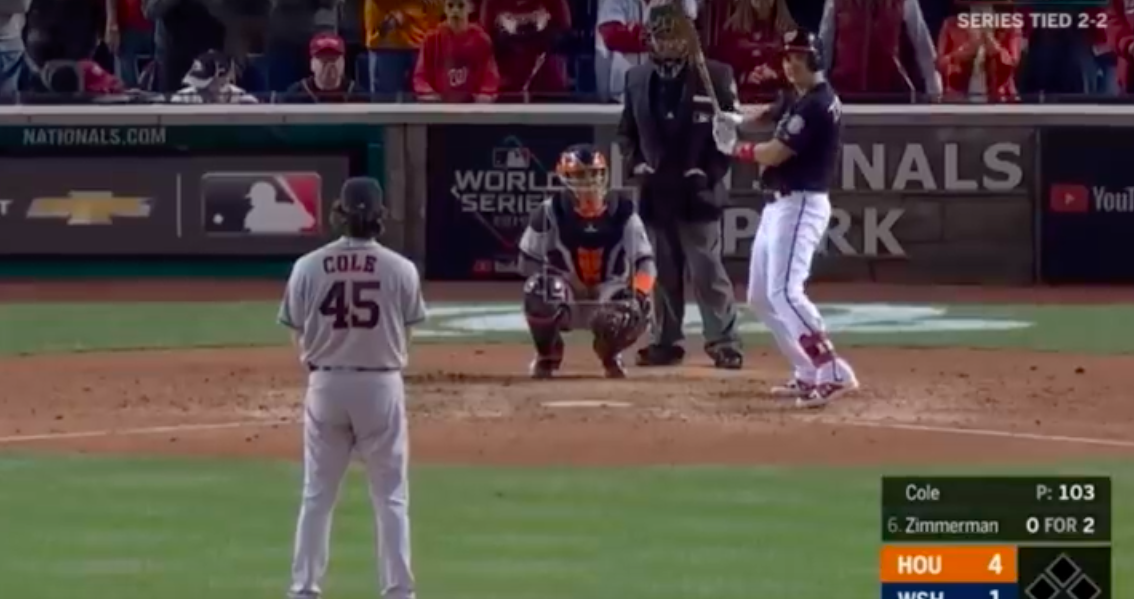 Anyway he's standing ready to chuck the baseball when two hotties can be seen in the crowd behind the home plate.
https://www.instagram.com/p/B3saVFygPL4/
These two sheilas are self confessed Instagram models known as Lauren Summer and Julia Rose stick out like dogs balls in bright yellow shirts.
Now before the pitcher releases the ball shaped missile to the awaiting hitter, Jules and Lozza decide to expose a couple of "mounds" of their own. And if ya not picking up my little play on words, I'm talking about their tiddies. Their breasticles, if you will. Shirts up, and tits in the wind.
https://www.instagram.com/p/B3G_952HE3h/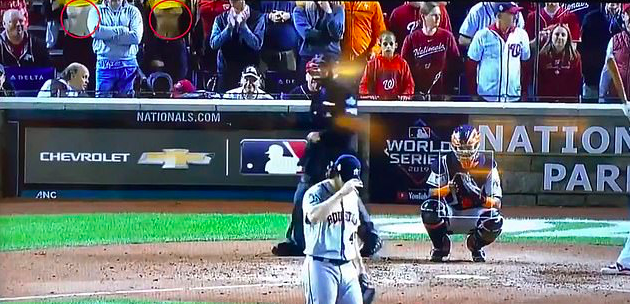 Jules and Lozza were immediately removed from the grounds by the coppers. By Monday morning, the talking heads at MLB had given the girls the boot from all future Major League Baseball games as punishment for their tomfoolery. It was all above board and very professional, with Lauren tweeting a pic of her official banned status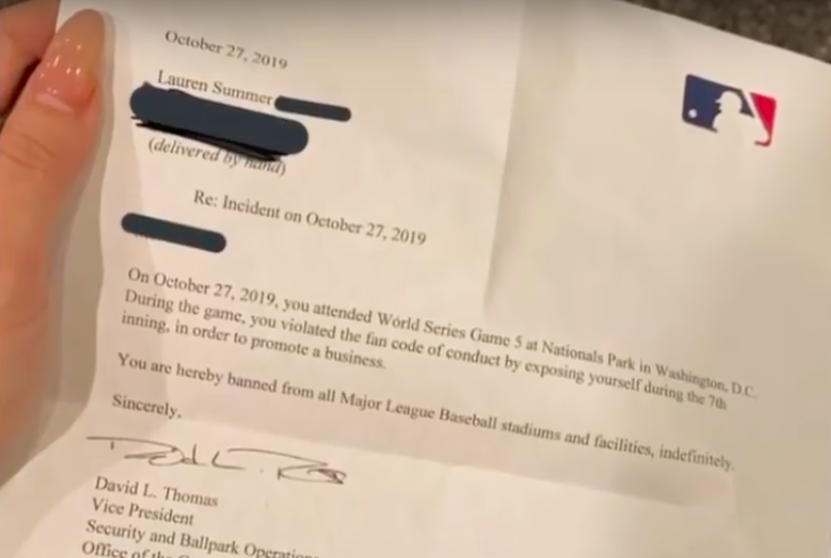 Final Thought:
If the intention was to distract the Pitcher, the girls did a bang up job, play was stopped, it's possible that some sort of baseball mental momentum was stopped, but yeah nah, Astros still won.
However the girls claim they would do it all again, as their intention were pure….. They were promoting a publication call ShagMag, in the name of Breast Cancer Awareness. Lovely ladies.
Without further ado, check out the bloody footage below. Ya welcome, you bloody bwediful bastards!
If ya's need a little bit more material for research purposes, here ya go:
https://www.instagram.com/p/B1cGbIlAQ_X/
https://www.instagram.com/p/BzLzOBCgvbz/
https://www.instagram.com/p/Bv2DZtOAQS0/
H/T: YouTube Via Julian Mora & Instagram @HelloLaurenSummer & @JuliaRose Fox