The Best Comments Ever Posted Under Porn Videos
A while back, we posted a story where adult film stars read out some of the most disgusting comments they had ever received under their videos.
Well, I'm here to tell you that it's not all bad, down in the depths of porn comments sections. In fact, some of the weird and wonderful things that people come up with are bloody hilarious!
There are so many goodies out there so, rather than culling it to a reasonable size, I'm just gonna add all the best ones I've come across (no pun intended).
Like these Lion King fans…
This honest assessment…
This hardcore sports critic…
These request for advice and the helpful responses it received…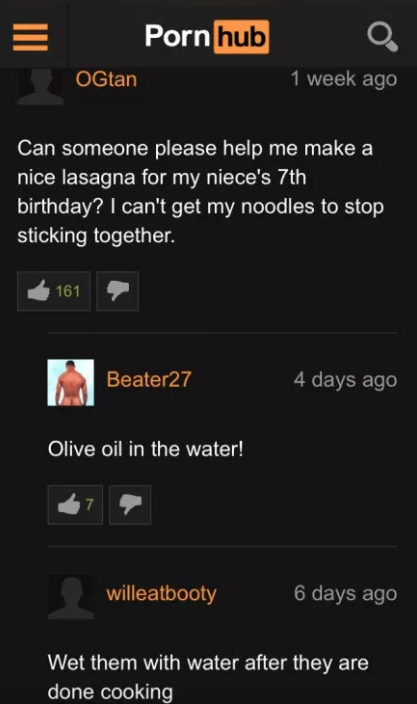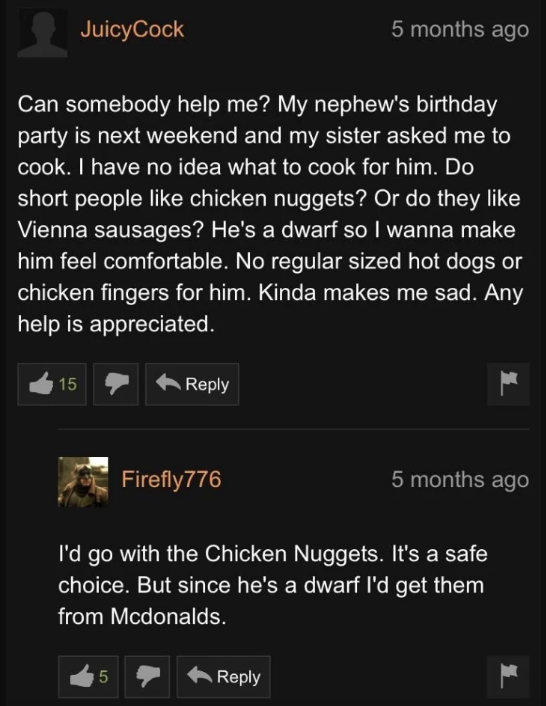 This scathing assessment of the dude's load…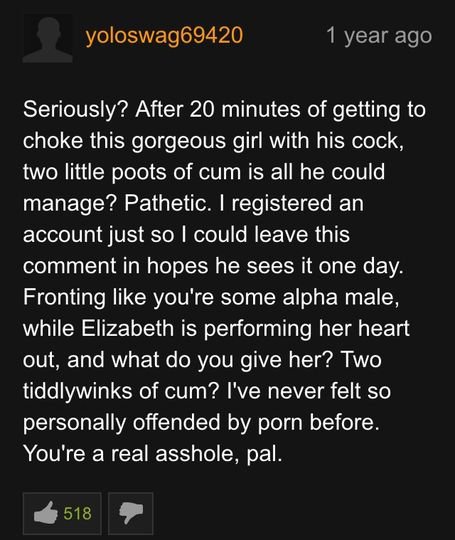 This reunion…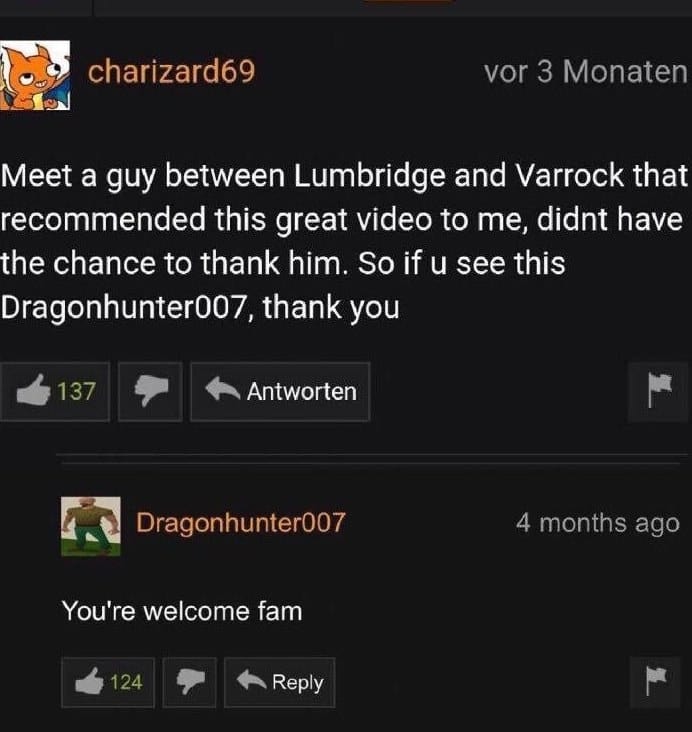 These people randomly seeking advice for Minecraft…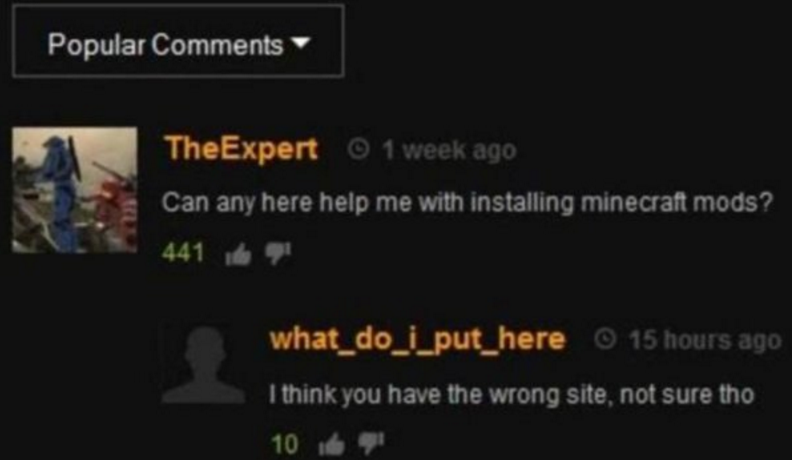 This dude trying to sell his daughter's Girl Guide cookies…
The fella who noticed what a sh*tty doctor this guy is…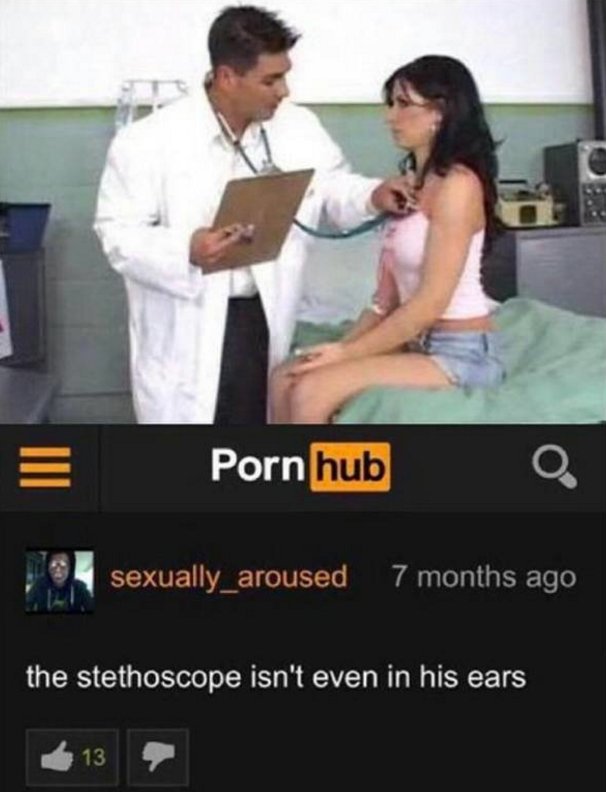 These seriously good questions…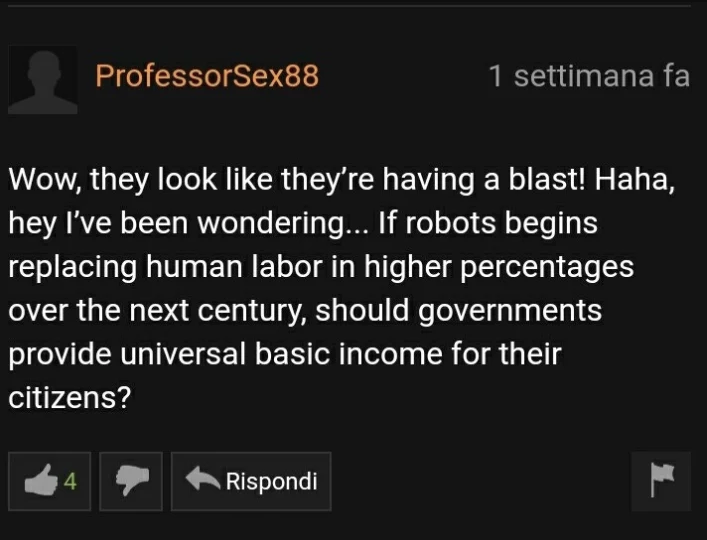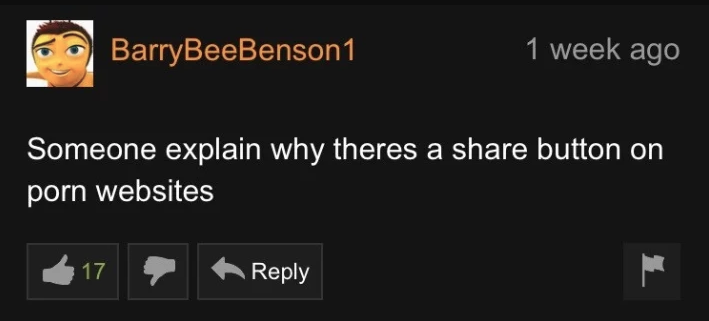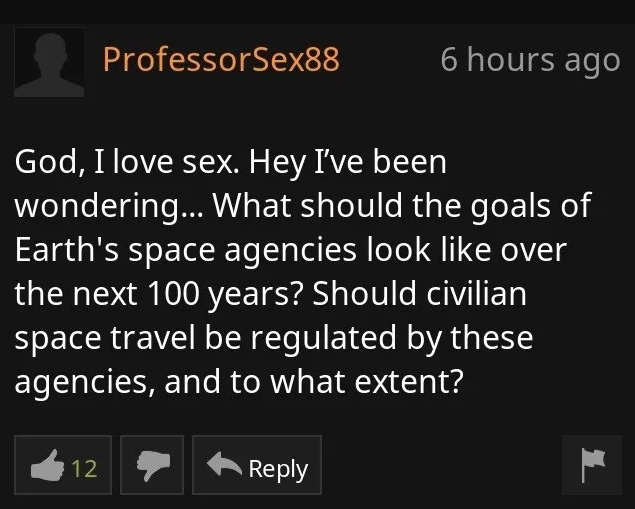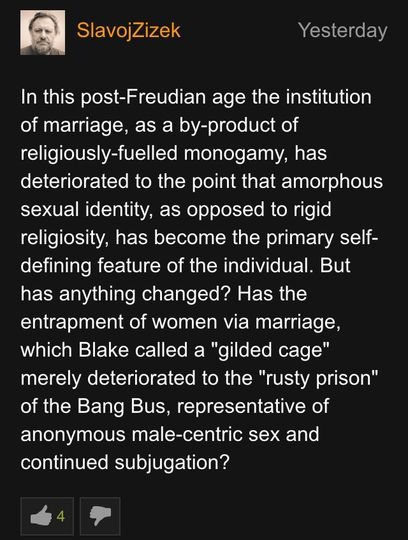 This masturbating mathematician…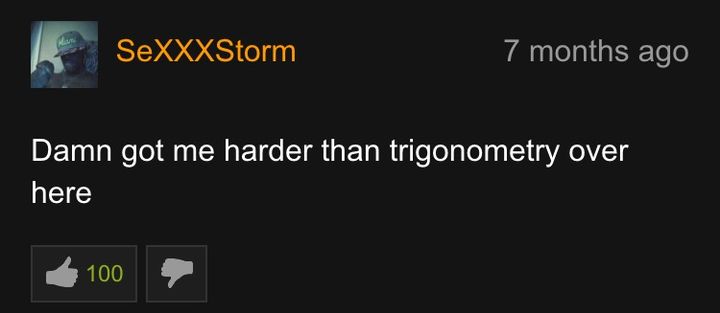 These doggo spotters…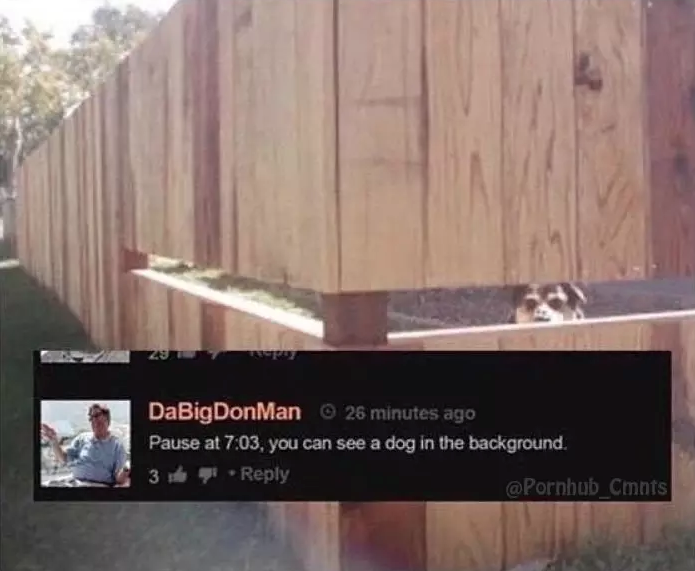 This cat…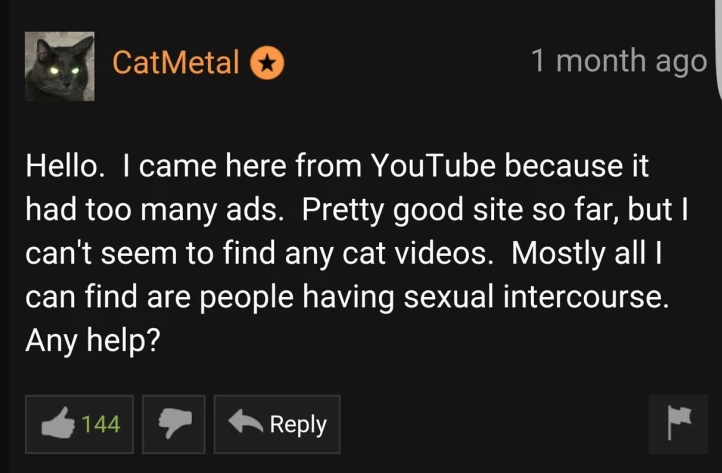 This non-velociraptor…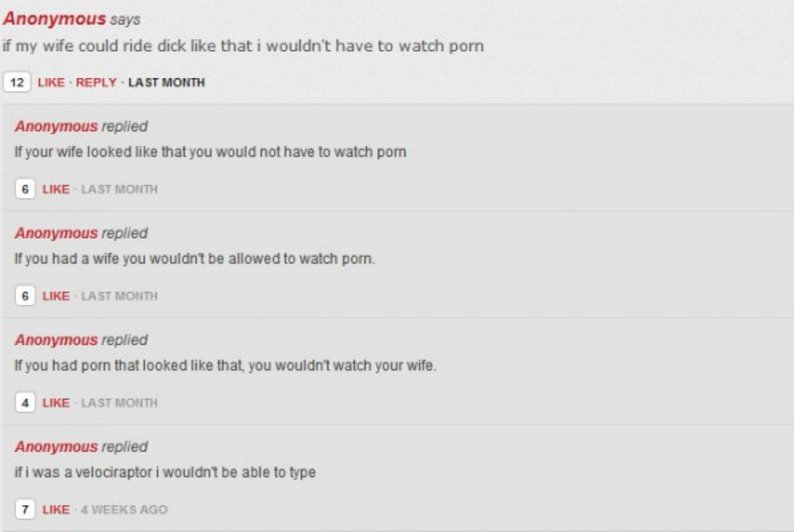 This plea for medical advice…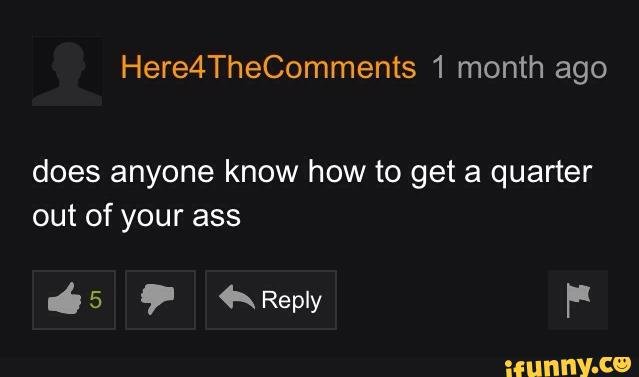 This sheila, who's equally disgusted by the guy's dong and the fact that they're doing it on a mattress with no sheets…
This lonely bloke and the 95 people that gave him the thumbs up…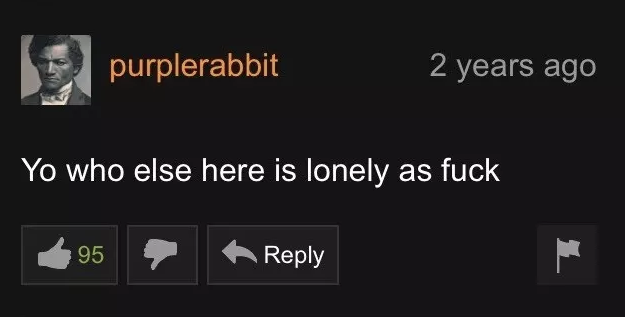 This fella who, four months on, still hasn't seen anything better in the entire world…

This film critic…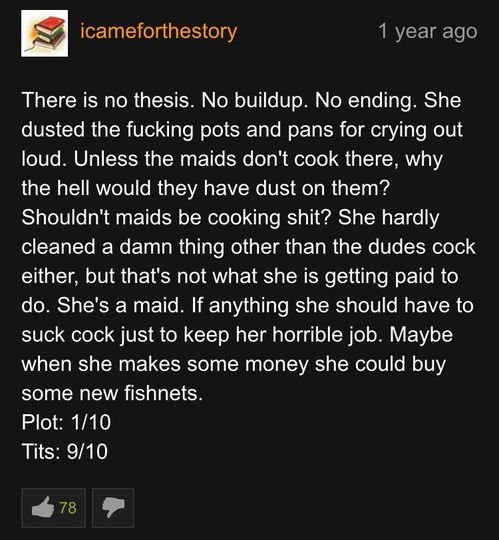 This communist recruiter…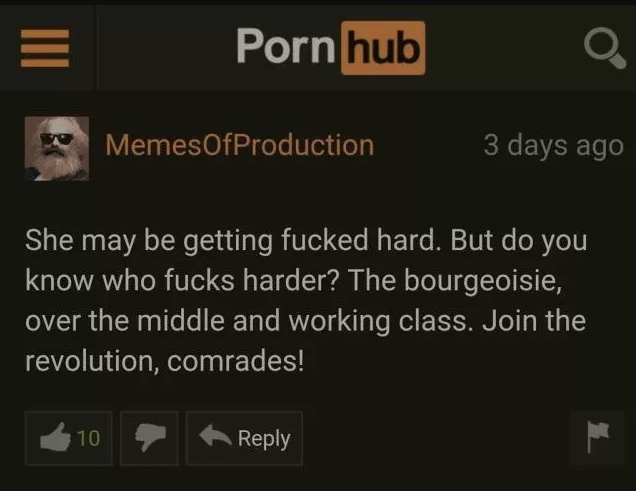 And finally, this Sherlock Holmes…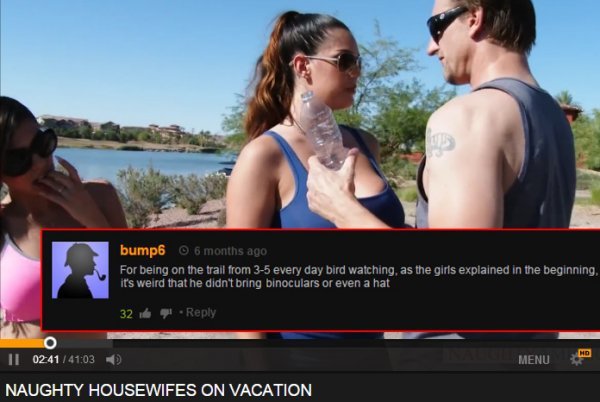 So, next time you happen to stray into the dark world of a porn video's comments section, remember that it's not all bad.
Sure, you might see C*ckduster3000 tell one of the porn stars that he wants to sh*t in their ass so that they can sh*t back into his mouth (an actual comment, I'm not kidding) but you might also come across a gem like the ones above.
Worth a punt after you've finished flogging yourself, I reckon…