PETA Asks The World To Present Argument For Eating Bacon, The Internet Responds
PETA is known for its ability to divide society with its controversial and confrontational advertising releases. Even before the advent of social media the not for profit organisation founded in 1980 was able to resonate and strike discord between animal loving vegetarians and omnivorous individuals. However, Facebook, Twitter and the like have given a considerably more far-reaching voice to PETA as they wage their ongoing campaign against cruelty to animals.
In a recent tweet, PETA has unwittingly opened a gaping hole for pork-loving folks to exploit. The now viral tweet was seeking responses from the public in relation to reasons for consuming bacon, Meat lovers seized the day and went to town in response.
Present your best argument for eating bacon.

— PETA (@peta) June 28, 2017
The organisation cannot complain about the wide publicity it has received as a result of the viral tweet. However, the content of the responses has only reaffirmed bacon afficionados' love for the cured pork product.
Just ask Ron: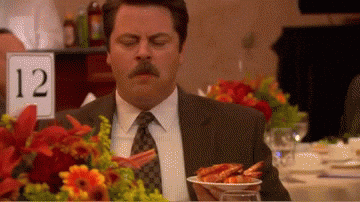 Whilst it is believed that PETA generally has animals' best interests at heart, their approach to confronting meat eaters about their lifestyle choice has attracted a real 'f*ck off' response by the wider community. It is very possible that a person can be both an animal lover and a meat eater.
Besides being a bloody delicious substitute to kale, bacon has been used by modern civilisations to cure alcohol related ailments for generations. In the old days, people would gather at church on a Sunday morning to break bread. Nowadays, cafes are the meeting place of choice. Bacon is the social glue of these debriefings of the night before as it occupies between 40-60% of breakfast foods and 100% of the items worth trying.
Check out some of the hilarious and witty responses below as PETA united meat lovers around the world.
— Ben McDonald (@Bmac0507) June 29, 2017
— Ben McDonald (@Bmac0507) June 29, 2017
— Ben McDonald (@Bmac0507) June 29, 2017
— Michael Schwab (@michaelschwab13) June 29, 2017
— Senator Hatch Office (@senorrinhatch) June 29, 2017
Because no one wants an "LT" sandwich.

— Tony Posnanski (@tonyposnanski) June 29, 2017
H/T: RearFront